This is going to be a quick one. Hello! after many months of hiatus i'm back. have you ever watched a commercial and heard the advertiser say something like "yeeaah, i don't think we could do that." or "that would be kinda weird..". The root of this "realistic" and "human" way of advertising with normal looking people, stuttering, and rambling off into unrelated topics can be traced to several sources but here's two driving motivators.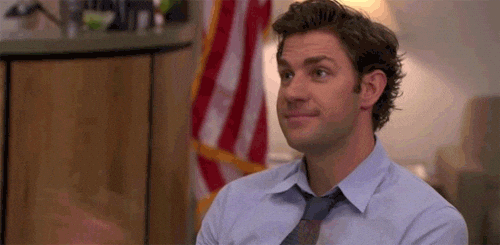 (jazz hands).
Jim Halpert from the mock-umentary "The Office". The character Jim is known to talk to the camera in a very realistic, and unscripted sounding way (example phrases above), making him appear very accurate and easy to relate to. That and my second example seem to be driving factors in why many commercials are like this.
Youtube and its people. youtube has tended to be a place full of successful unprofessional-ism, what i mean by this is that people that post videos onto it tend to feel very unscripted, with stuttering and quotes like i said, similar to something along the lines of "yeaaah, that's kinda weeeeirrd". This for the most part is because many youtube channels aren't heavily scripted, and also because somehow, stuttering and saying things in a disorganized, babyish manner, seem to make the jokes more funny to people. With all of that in mind let me just say, its kind of annoying to have had that rub off on business advertisers because ultimately, they aren't good at it because they aren't like the people on youtube, and end up forcing it and causing it to trail off from the point of they're commercial in an un-entertaining way. I hope you enjoyed this mini-post, and im sure ill have another post to come!
Credits:
Ricky Gervais (the office)
Chad Hurley, Steve Chen, and Jawed Karim (youtube)